The Chemical Sciences And Development
IOCD promotes the pursuit and application of the chemical sciences for sustainable, equitable human development and economic growth, especially in low- and middle-income countries (LMICs).
Current highlights include:
5th NARC-IOCD Symposium: 26 November 2014, Namur
IOCD continues its collaboration with the Namur Research College (NARC) to mount a prestigious series of international symposia presenting the latest advances in research in the chemical sciences. Inaugurated in 2012, the first Symposium featured a lecture by the chemistry Nobel Laureate Prof. Ryoji Noyori (Saitama) on "Science and Technology for Future Generations". Subsequently, the series has continued to feature Nobel Laureates and other leading scientists at the cutting edge of new fields of research.
The 5
th
NARC-IOCD Symposium will be held on Wednesday 26 November 2014 at Place du Palais de Justice, 5000 Namur, Lecture Hall M01. The programme will include:
"Perspectives in Chemistry: From Supramolecular Chemistry towards Adaptive Chemistry"
Prof. Jean-Marie Lehn (Nobel Laureate), University of Strasbourg, Strasbourg France
"How Much Catalyst do we Need?"
Prof. Carsten Bolm, Aachen University, Aachen, Germany  
"Understanding and Design of Organometallic Reactivity with Experimental and Computational Tools"
Prof. Fransziska Schoenbeck, Aachen University, Aachen, Germany
"Chemical Photocatalysis using Visible Light"
Prof. Burkhard Koening, University of Regensburg, Regensburg, Germany
"Mag(net)ic Molecules - Synthesis and Applications for Sustainable Chemistry"
Prof. Oliver Reiser, University of Regensburg, Regensburg, Germany
"Deconstructing Organocatalytic Reactions"
Prof. Ryan Gilmour, Münster University, Münster, Germany
"Some Secrets of Scientific Publishing: Angewandte Chemie and the Chem. Pub. Europe Journals as an Example"
Dr. Peter Golitz and Dr Eva Wille, Wiley, Frankfurt, Germany
Further details and registration can be accessed here at:
https://www.unamur.be/recherche/5d-narc-iocd-symposium
---
2015 IOCD International Symposium on Plant Chemistry
Marrakesh, Morocco, 7-10 April 2015
The Plant Kingdom: Source of drugs, neutraceuticals and cosmetics
IOCD is pleased to announce the next in its long-running series of international symposia on plant chemistry. Following the highly successful IOCD International Conference on Functional Molecules in Nature, held in Nanjing, China on 22-24 September 2012, the next symposium will be held at the Riad Mogador Agdal, Marrakesh, Morocco on 7-10 April 2015.
The goal of the symposium is to bring together scientists from around the world who are involved in the field of industrial and therapeutic herbal research. Different aspects of research, particularly on the biology, chemistry, analysis, and pharmacology of plants will be updated during this event. Lectures are provided on the current status of the argan tree and plans for its future and the Nagoya Protocol, which came into force in October 2014. Participants from the academia, public health agencies and industry will be invited.
In the symposium, 18 plenary lectures will be presented by researchers from Africa, Asia, Morocco and Europe. The opening lecture will be given by Her Royal Highness Princess Chulabhorn of Thailand.
Details of the programme, abstract submission schedule and registration process, as well as information on hotel booking, workshops, side events and social events, can be accessed here at:
www.iocd.ma
---
IOCD Working Group on Materials for Energy: UNESCO Chair Award
Professor Federico Rosei, co-chair of the IOCD Working Group Working Group on Materials for Energy Conversion, Saving and Storage (MATECSS), has been awarded a highly prestigious UNESCO Chair in recognition of his work. The
Chair is part of a North-South/South-South initiative
at the Centre Énergie Matériaux Télécommunications at the Institut national de la recherche scientifique of the Université du Québec
to promote access to sustainable energy for all
.
See:
www.inrs.ca/english/actualites/inrs-launches-unesco-chair
The goal of the MATECSS Working Group is to enable local-scale energy conversion, energy storage and energy savings in targeted regions in LMICs through new materials at the forefront of renewable energy technologies. In cooperation with local researchers in LMICs, MATECSS will work towards identifying specific energy needs and developing solutions, with a focus on inexpensive adaptive technologies that do not require significant investments in capital equipment and infrastructure and that can make use of local/regional resources. It will also emphasize capacity building through training of young scientists and engineers. MATECSS is co-chaired by Federico Rosei (pictured left) and Mohamed Chaker (pictured right), professors at the Centre Énergie Matériaux Télécommunications at the Institut national de la recherche scientifique of the Université du Québec.
For more information, click
here
.
For Press Statement, click
here
.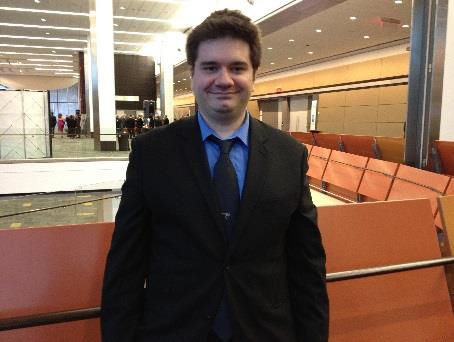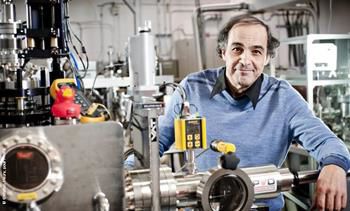 ---
Distinguished scientists appointed to IOCD bodies
IOCD is privileged to attract the interest and support of leading scientists from around the world. Following the meeting of IOCD's governing body, the General Assembly, on 26 November 2012, IOCD is pleased to announce the following elections:
New member of the IOCD General Assembly
The General Assembly is IOCD's highest governing body, responsible for decisions about IOCD's policies, strategies, programmes and budgets.
Professor Goverdhan Mehta has been elected as a member of the General Assembly for 2013-17. Prof. Mehta has served as President of the International Union of Pure and Applied Chemistry. He is an internationally acclaimed researcher in organic chemistry with wide ranging research interests and is also actively involved in global science policy and education issues. Prof. Mehta served as Director of the Indian Institute of Science from 1998 to 2005, as President/Vice Chancellor of the University of Hyderabad from 1994 to 1998, and as a Professor of Organic Chemistry at the Indian Institute of Science, Bangalore from 1977 to 2005. He has been on many national and international advisory boards and committees in the public sector, as well as a consultant and advisor to a number of private sector companies. He was a President of the Indian National Academy of Sciences, President of the International Council for Science; an elected Fellow of the National Academy of Sciences, Third World Academy of Science, World Innovation Foundation, and Royal Society of Chemistry, a CSIR Bhatnagar Fellow, and Member of the Scientific Committee to the Prime Minister of India. He is a recipient of the Centenary Medal of the Royal Society of Chemistry (UK) and the Trieste Prize of TWAS. He has been awarded the civilian honour of "Padma Shri" by the President of India in 2000 and "Chevalier de la L&eacutegion d'Honneur" of France in 2004. He is the recipient of over 30 medals/awards. He holds a D.Sc. from the University of Marseilles, France and a Ph.D. in Organic Chemistry from Poona University/ National Chemical Laboratory. He conducted postdoctoral research at Michigan State University and Ohio State University USA.
Prof. Mehta has engaged in IOCD's activities over a number of years, participated in a brainstorming on the future of IOCD in Namur in August 2012 and served on IOCD's Senior Advisory Council prior to his election to the General Assembly.
Professor Goverdhan Mehta, FNA, FRS
National Research Professor and Lilly-Jubilant Chair
School of Chemistry
University of Hyderabad, 500046
India
email: gmehta43@gmail.com
For more information on the General Assembly and its membership, click
here
.
New members of the IOCD Senior Advisory Council
IOCD appoints eminent persons to serve on its Senior Advisory Council, contributing ideas and assisting the governing body and secretariat to promote IOCD's work. Over the years, prominent men and women from all regions of the world, including Nobel Laureates, have contributed to IOCD's mission in this way. On 26 November 2012, IOCD's General Assembly elected the following new members to the Senior Advisory Council for 2013-17:
Professor Yitzak Apeloig (Israel)
Professor Ryoji Noyori (Japan)
Professor Atta Ur-Rahman (Pakistan)
For more information on the Senior Advisory Council and its membership, click
here
.
---
IOCD articles highlight 30 years of achievement, current strategy and future challenges
A perspective on IOCD's three decades of achievements, its current activities and strategies for the decade, written by Professor Stephen Matlin, Head of IOCD's Strategic Development Programme, has been published in two major journals:
S.A. Matlin. IOCD : Looking to the Future Role of the Chemical Sciences in Development. Chimie Nouvelle, October 2012, 111, 5-8.
S.A. Matlin.
IOCD: Chemical sciences in development
. Chemistry International, 2013, 8-11. Click
here
.
Challenges for the future role of education in the chemical sciences formed the subject of a consultation co-convened in Namur 14-15 January 2014 by IUPAC's CHEMRAWN and IOCD, in which a dozen invited experts from around the world reviewed current developments in education in chemistry and considered some critical future needs and advised IOCD on its potential future role in the field. An article based on the meeting has been published in the IUPAC journal Chemistry International: S.A. Matlin.
Scoping the Future of Education in Chemistry
. Chemistry International, 2014, 36(4) 28-30.
The article is available at:
www.degruyter.com/view/j/ci.2014.36.4.28/ci.2014.36.4.28.xml?format=PAP
---
Memorandum of Understanding (MOU) signed with African Academy of Sciences (AAS)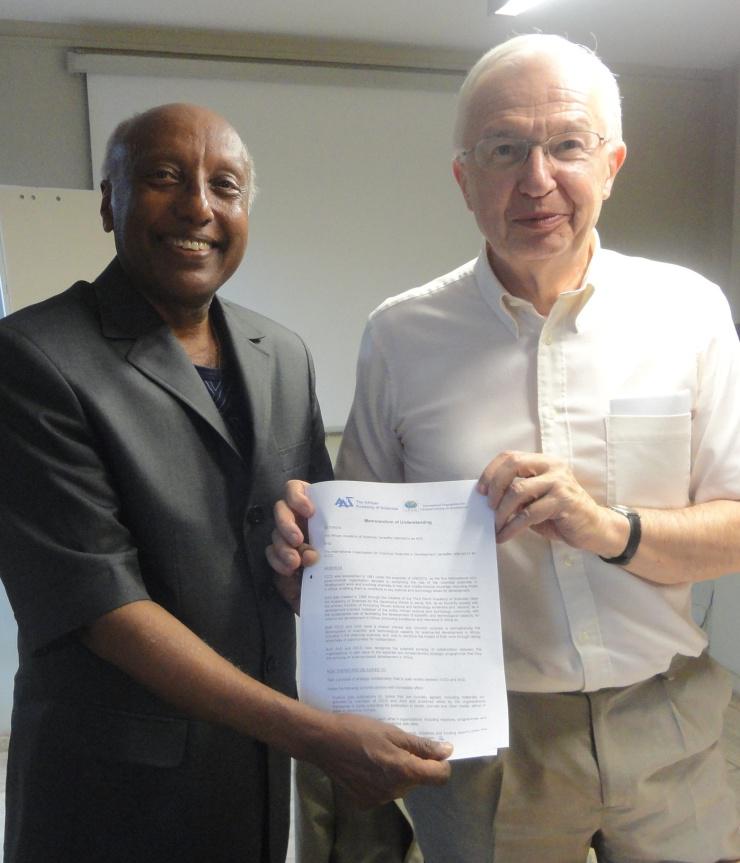 Professor Jean-Marie Lehn, President of IOCD (right), and Professor Berhanu Abegaz, Executive Director of AAS, at the signing of the MOU at a meeting in Namur on 16 August 2012.
The MOU provides increased opportunities for collaboration, especially in strengthening education, research, practice and policy-making in science and technology and promoting its use to tackle major challenges of the 21st century.
For a Press Statement on the MOU, click
here
. For the full text of the MOU, click
here
. For more information about the African Academy of Sciences, click
here
For further details on IOCD's partnerships and collaborations, click
here
.
For more details of IOCD's role in promoting the chemical sciences for development click
here
.