Presidents
Glenn Seaborg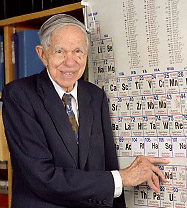 Glenn T. Seaborg (USA: 1912-1999) was IOCD's founding President, serving from 1981 until 1992. He won the 1951 Nobel Prize in Chemistry for discoveries in the chemistry of the trans-uranium elements. He contributed to the discovery and isolation of ten elements and developed the actinide concept, which led to the current arrangement of the actinoid series in the periodic table of the elements. Element 106 — seaborgium — was named after him.
Despite his very busy career, Seaborg remained a staunch supporter of IOCD, helping to raise its
profile
and
solicit funds
.
Jean-Marie Lehn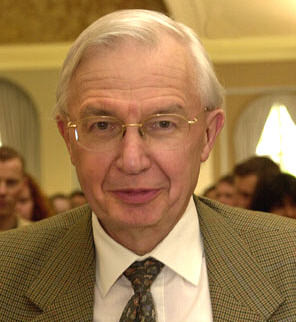 Jean-Marie Lehn (France) served as President of IOCD 1992-2021. He won the 1987 Nobel Prize in Chemistry for the development and application of molecules with highly selective structure-specific interactions. His work has focused on
supramolecular chemistry
— see, for example, his
book
on this subject.
Lehn provided inspiration and encouragement for the work of IOCD, heading its governing body and chairing its annual board meetings as well as promoting IOCD around the world.
Vivian Wing-Wah YAM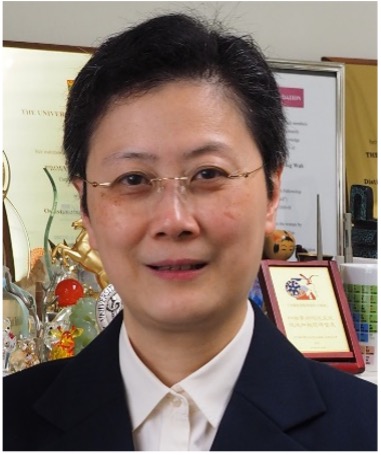 Vivian Wing-Wah YAM (Hong Kong, China) became IOCD's third President in January 2022. Working at the University of Hong Kong where she is Chair Professor and Interim Dean of Science, her research work focuses on inorganic/organometallic syntheses, supramolecular chemistry, photophysics and photochemistry, and metal-based molecular functional materials. Her career has been marked by many major awards for her highly distinguished scientific contributions, among which she is a Laureate of the UNESCO-L'Oréal Award for Women in Science (2011). In 2020 she was awarded the Porter Medal by the European Photochemistry Association, the Inter-American Photochemistry Society and the Asian and Oceanian Photochemistry Association, for her contributions to photochemistry; and in 2021, she was honoured with designation as the inaugural Pioneer in Energy Research by ACS Energy and Fuels, with a Special Issue of this journal dedicated to her.
Professor Yam is working with the members of IOCD to further promote the central role of the chemical sciences in meeting the great challenges that the world faces in the 21st Century – in particular, in achieving a sustainable and equitable future for all.
Biographical Sketch: click
here
.