Elkan Blout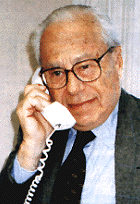 Elkan R. Blout (USA: 1919-2006) trained as a chemist and worked initially on pioneering developments in instant colour film photography. For many years he was a Professor of Biological Chemistry at Harvard University, where he served as Dean for Academic Affairs at Harvard School of Public Health (1978-1989). In 1991, Blout became the
senior science advisor
for the US Food and Drug Administration. Among many awards, Blout received the National Medal of Science in 1990 from President George H.W. Bush.
Blout's areas of expertise extended to financial management (as treasurer of the US National Academy of Sciences 1980-92, he oversaw a five-fold increase in the organization's endowment) and in his roles as a founding Vice President and Treasurer of IOCD (1982-2005) he ensured IOCD's continuing financial stability for more than two decades.
For further biographical detail: click
here
.
Norman Borlaug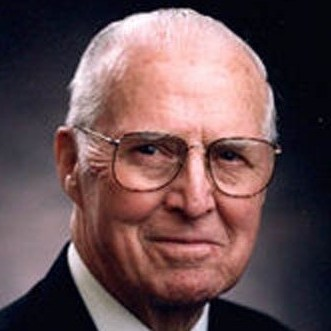 Norman Borlaug (USA: 1914-2009) was an agronomist and humanitarian. He is credited as the father of the '
Green Revolution
' in which improvements in agriculture enabled massive improvements in crop yields during the second half of the 20
th
century, helping to feed the world's burgeoning population. He received the
Nobel Peace Prize
in 1970.
Borlaug was an early advisor to IOCD and helped develop the thinking behind the IOCD Agrochemistry Programme, which later evolved into the Plant Chemistry Working Group. Borlaug continued to serve as a member of IOCD's
Senior Advisory Council
for many years.
For further detail on Borlaug and the Green Revolution: click
here
.
Sune Bergström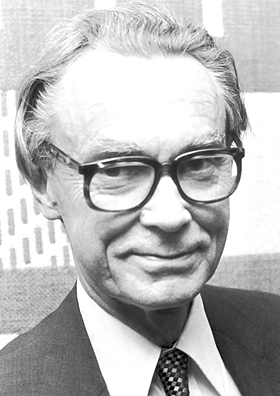 Sune K. Bergström (Sweden: 1916-2004) studied biochemistry and physiological chemistry and worked for much of his career at the Karolinska Institutet, Stockholm. He shared the 1982
Nobel Prize in Physiology or Medicine
for discoveries concerning prostaglandins and related biologically active substances.
Bergström was involved with a number of important initiatives that aimed to direct medicinal chemistry to meet the needs of a people in low- and middle-income countries, including the WHO Special Programme of Research, Development and Research Training in Human Reproduction and the Council on Health Research for Development. He was also a founding vice president and early advisor to IOCD, helping shape initial thinking about its work in the field of medicinal chemistry. He remained a member of IOCD's
Senior Advisory Council
for many years.
For further detail on Bergström and his work: click
here
.