Planetary Boundaries
The concept of Planetary Boundaries has been developed by the environmental scientist Johan Rockström in Sweden, the chemist Will Steffen at the Australian National University, and others. They have identified nine Earth system processes which have boundaries and have used these to defining a "safe operating space for humanity".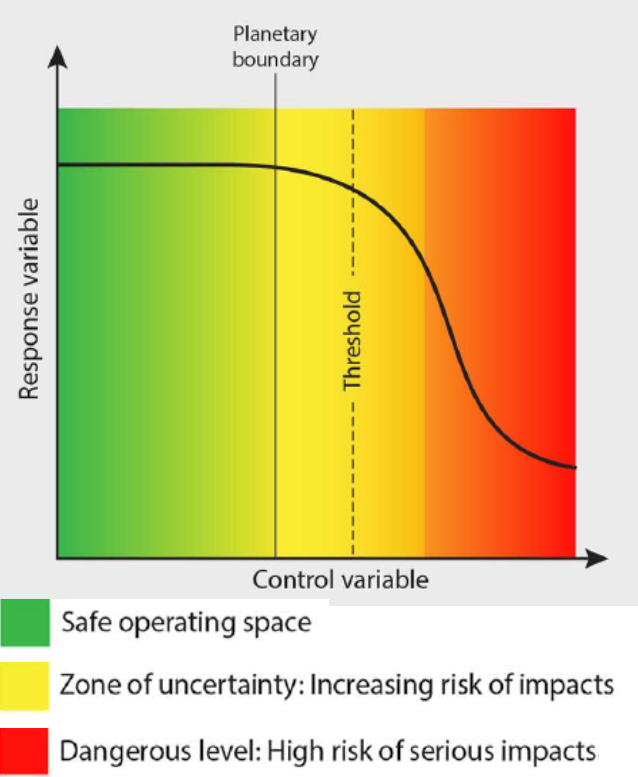 Credit: Stockholm Resilience Centre
Three of the boundaries concern biogeochemical flows of key elements that are relatively abundant in either the Earth's crust (carbon: 0.18%; phosphorus: 0.1%) or atmosphere (nitrogen: 0.002% in the crust and 78% of the atmosphere). In each case, there is a problem because industrial uses are contributing to major environmental changes. For example, combustion of carbon-rich materials to produce energy is generating greenhouse gases that are causing climate change; the atmosphere and water resources are suffering pollution by nitrogen oxides and nitrates that come from the production of nitrate fertilizers; and water bodies are also being polluted by phosphate fertilizers.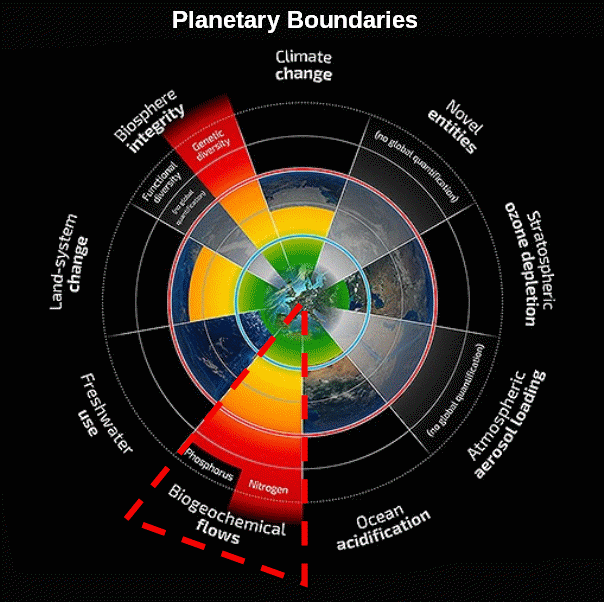 Source illustration by F. Pharand-Deschênes/Globaïa (Stockholm Resilience Centre)
In the case of nitrogen, It is estimated that the planetary boundary for the introduction of new 'reactive' nitrogen to the Earth system is 62-82 Tg N per year, while the current scale of production is far in excess of this, at about 150 Tg N per year.
References